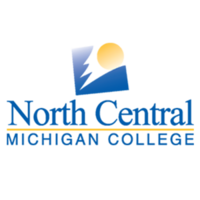 When selecting a place in Northern Michigan to raise your family, one of the things to look at is quality education for your children. In the world of real estate, you always have to consider all of the attractions of the area you're looking to buy a home in, and everything must be considered.
Northern Michigan is fortunate to have North Central Michigan College located to be accessible to people throughout the area. Not only do they offer Associate Degree programs like most community colleges but they offer bachelor's degree programs in coordination with universities.
They have now expanded into the realm of athletics. North Central Michigan College is introducing two exciting, new club athletic opportunities! This fall, the College is starting competitive running and ski teams providing students an opportunity to participate within an athletic team atmosphere.
The co-ed club running team is open to both competitive and non-competitive runners who seek an opportunity to better themselves, and others, through establishing and working together towards athletic goals. All team members will have the opportunity to participate in several competitive cross-country or road races during the fall semester.

The co-ed club ski team is open to a minimum of 7 to a maximum of 12 competitors. North Central is sponsoring a Race League for one evening a week at Nubs Nob Ski Area. The emphasis is on league improvement throughout the season; therefore, prior training is not necessary.

The College is taking this club approach as an entry point to providing competitive running and skiing at the collegiate level. Additionally, this will allow for involvement at various levels, and afford students the ability to enjoy, and benefit from, continued participation in a competitive athletic team.