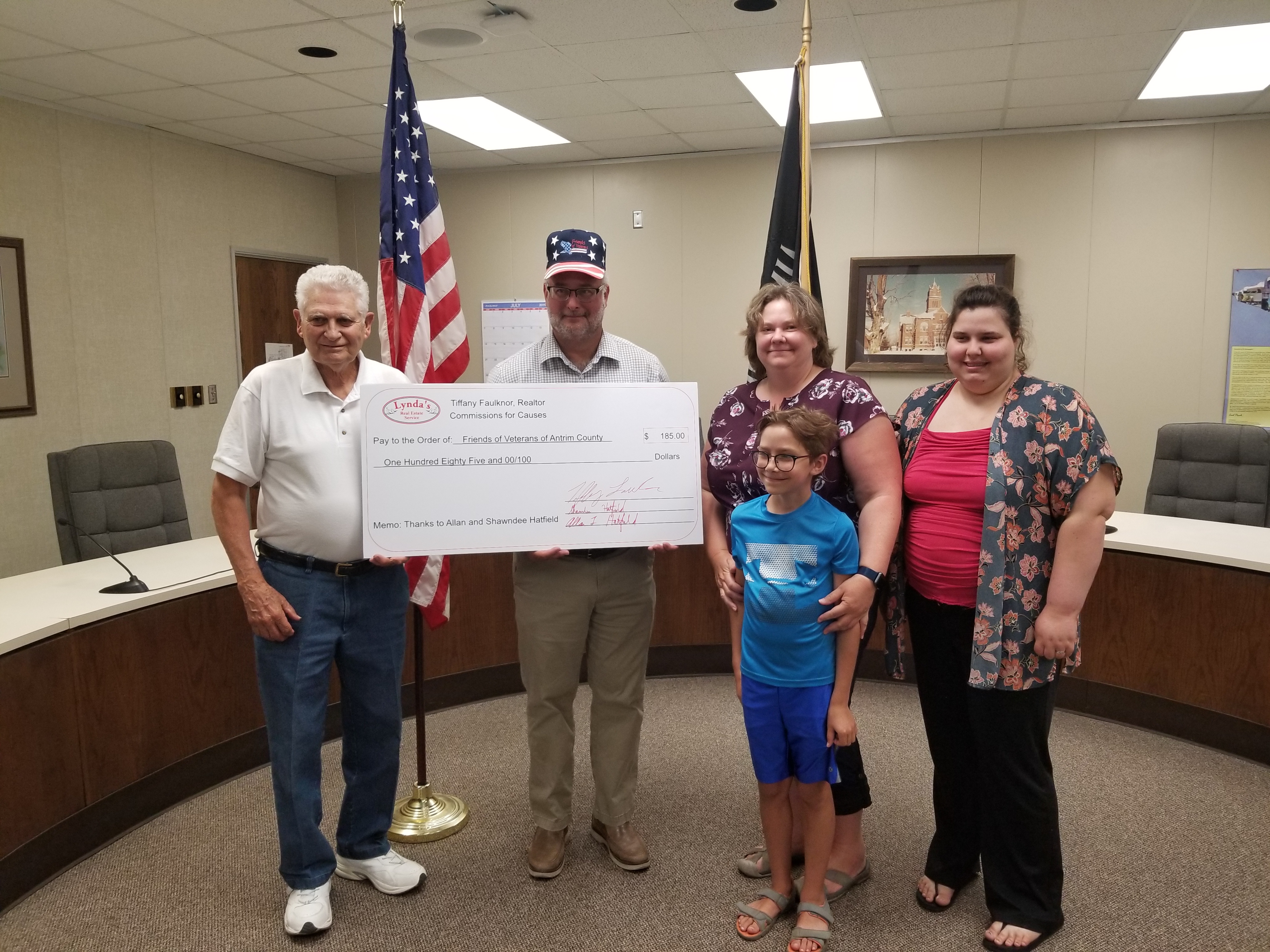 I'm one proud Realtor right now! Not only did I help Shawndee and Allan Hatfield find their perfect home in Central Lake, but I got to help change the world in the process!
I started a program I call Commissions for Causes. Essentially, I donate five percent of my commission check to the charity the clients pick out.
The Hatfield Family chose the Friends of Veterans of Antrim County. The money will be used to buy flag harnesses so that the proud veterans of Antrim County have an easier time as they carry the colors in local parades!
For more information about Commissions for Caring, call me at (231) 459-8915.